"I think the way liberals have treated blacks like children and many of their policies have been harmful to blacks, at least they got the beneficiary group right," Coulter said. "There is the legacy of slavery and Jim Crow laws. We don't owe the homeless. We don't owe feminists. We don't owe women who are desirous of having abortions or gays who want to get married to one another. That's what civil rights has become for much of the left."

"Immigrant rights are not civil rights?" Stephanopoulos asked.

"No," Coulter responded, "No. I think civil rights are for blacks. What have we done to the immigrants? We owe black people something. We have a legacy of slavery. Immigrants haven't even been in this country."


Ann Coulter seems to be trying to craft, in her typical blatant and absurd way, a divide and conquer strategy between two important Democrat constituent blocs, Latinos and African-Americans. I feel the Coulter shtick to be tiresome even on the best of days, but I find the focus underneath the stupidity to be interesting. It seems that some elements of the Republican party are coming to terms with the fact that sooner or later,
due to demographics alone,
the Republican party will have to pivot away from their old strategy of using racial resentment to lure working class whites into voting for them, and will actually have to start relying on minority votes if they want to gain office. Given the more than
half-century of ugly history
between the Republicans and black people, I personally believe that the Republicans will try to win the Latino vote. However, given that their standard bearer enjoys
0% support
amongst the African-American community, the Republican party has nowhere to go but up with black people. With that said, I hardly think the rank and file Republicans are going to be endorsing reparations anytime soon, as Coulter seems to be edging towards in her above quote.
In other recent news from the race-baiting world, it certainly seems to be getting ugly in the Elizabeth Warren/Scott Brown race in Massachusetts. Elizabeth Warren has apparently believed all her life that she was part Cherokee (1/32 Cherokee to be exact). This may or may not be true. But no one has asserted that Warren herself did not believe this to be the case. Brown, now falling rapidly in the polls, has put out
negative ads disputing
Warren's heritage, and claiming that Warren illegitimately used her heritage to reap benefits. Emily has
already talked about
Scott Brown's staff getting caught on video using stereotypical gestures and exclamations to make fun of Elizabeth's Warren's claims about her heritage.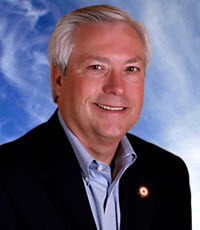 Bill John Baker, leader of the Cherokee Nation. 1/32 Cherokee.
But the part about the case that has held my attention has been the parsing of Warren's ancestry to prove that she is "not really" Native American, and therefore she shouldn't count it, or advertise that part of her heritage.
Blood quantum
parsing in the U.S. has always interested me. It definitely seems to be in a state of flux right now. Traditionally for black people in America, of course there was the "
one drop
" rule, where if someone had any known and acknowledged black ancestry, no matter how distant, they were considered to be black. Therefore African-Americans today freely acknowledge white and Native American ancestry, while still secure in their cultural identity as a black person. White identity in America, in contrast, is traditionally based on blood purity. To be considered "fully white", only white ancestry can be acknowledged. However, an ongoing exception has always been made for white people claiming distant Native American ancestry. They could still be considered fully white, just with an exotic background.
But in recent years, it seems that the doors to whitehood have been thrown open. I noticed it clearly around the time Barack Obama was elected. He self-identifies as black, while freely acknowledging his white relatives, including his mother. This is the traditional method in America for people who are black/white biracial. However this time around, his method of self-identification seemed to offend some people. "Why", they wondered, "
did Obama not claim he was biracial,
rather than just black? Was he in some way rejecting whiteness?" Such questions always confused me. In America, a black identity in no way rests on notions of blood purity the way that whiteness does. Due to the legacies of slavery, most African-Americans are multi-racial somewhere down the line, and for the most part, it isn't considered particularly noteworthy or exotic. People can talk about it, or not, as they choose.
Elizabeth Warren chose to emphasize a part of her ancestry that contained stories from the family lore, which is hardly surprising. Whether or not she is actually Native American is almost besides the point now. What Brown seems to be playing on is the notion that Warren received benefits from claiming to be a minority, benefits that non-minorities don't receive. So it goes to show that as much as the Republicans need to pivot sometime in the future from the politics of racial resentment, in the present, that strategy is still alive and well.